TTAC is experiencing heavy censorship on many social media channels since we've been targeted by the mainstream media sellouts, social media bullies, and political turncoats. Be sure to get the TRUTH by subscribing to our email list. It's free.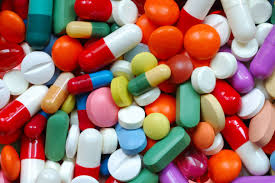 Each year millions of people participate in clinical trials sponsored by the pharmaceutical industry. Most Americans participate because they think that by doing so, they are helping to find cures for diseases like Breast Cancer or because they have hopes that an experimental drug will help their particular condition. Ideally, trials help discover, through statistical analysis, if a treatment is effective for a large group of people. Perhaps you have even considered participating in a clinical trial at one time or another. But do clinical trials really accomplish their goals?
Big Pharma is Big Money
The World Health Organization(WHO) states that there is"an inherent conflict of interest between the legitimate business goals of manufacturers and the social, medical and economic needs of providers and the public to select and use drugs in the most rational way." This statement reflects the questionable R & D practices of the $300 billion dollar a year pharmaceutical industry. Today, the 10 largest drug companies control over one-third of the market, and the industry is expected to swell to $400 billion within three years. Ironically, according to WHO, companies spend about one-third of their sales revenue on marketing. This is about twice what they spend on research and development.
Clinical Trial Results – Whose Statistics Are They Anyway?
Author Clifton Leafjuly, in an eye-opening piece for the New York Times, dives deep into the contradictions of clinical trial culture by zooming in on a few examples. Avastin, a drug for an aggressive form of brain cancer, has gone through 400 clinical trials with varying results. Yet it is still unclear why Avastin "works" for some and does not work for others.
"Despite looking at hundreds of potential predictive biomarkers, we do not currently have a way to predict who is most likely to respond to Avastin and who is not," says a spokesperson for Genentech, a division of the Swiss pharmaceutical giant Roche, that makes the drug. Despite all the unknowns, Avastin still does $6 billion dollars a year in annual sales.
How is this possible? According to Leafjuly, this is the norm, not the exception.
"We are just as confused about a host of other long-tested therapies: neuroprotective drugs for stroke, erythropoiesis-stimulating agents for anemia, the antiviral drug Tamiflu," he says, citing the 16 novel medicines that were withdrawn from the market between 2000 to 2010, roughly 6% of the total.
Natural Therapies Work With Your Unique Body System
The reasons behind Big Pharma's flawed trial system are many. Priorities that favor profits over people is a big one and so are factors like inconsistencies between trial drug participation populations and populations who actually use the drug (53% of new cancer diagnosis, for example, are 65 and old but this group accounts for only 33% of cancer drug trial participants).
The real issue goes much deeper than this, though. The human body is a miraculous network of interconnected systems─ and no two body systems are alike. While conventional medicine continues to espouse the use of drugs to "cure" diseases (and continues to use the flawed system of clinical trials to put questionable drugs on the market), natural therapies use herbs, supplements, nutrition and other modalities to gently bring the body back to balance.
Natural therapies also work with the body's uniqueness and innate ability to heal itself, the way that nature intended. One of the fundamental principles of the "7 Essentials System™ " and that of all natural healing modalities, is that dis-ease simply cannot grow in a healthy body. In contrast to the philosophy of conventional medicines and their use of drugs, the common sense goal of any healing protocol should be strengthen the body by working with it, not against it in any way.
Did you know cancer has natural predators?

Ty and Charlene have been on this mission together to reach as many people around the world with the truth that saves lives as they can, and
they need your help!
As you know, they are being censored with many other truth tellers.Please support their mission by
sharing this article
! Next, you can support them by going to
www.thetruthaboutcancer.com
and
signing up
for their FREE Newsletter!Also,
join Ty & Charlene
on Alt Social Media platforms where the TRUTH is allowed and join the discussion there!
Follow, Subscribe, & SHARE: