TTAC is experiencing heavy censorship on many social media channels since we've been targeted by the mainstream media sellouts, social media bullies, and political turncoats. Be sure to get the TRUTH by subscribing to our email list. It's free.

What if there was a common household spice that could rebuild the gut wall to improve digestion, destroy cancer cells, stop a heart attack in its tracks, and was useful for weight loss? I'm assuming you'd want to know more about it, right?
The hot fruit of the cayenne plant ("capsicum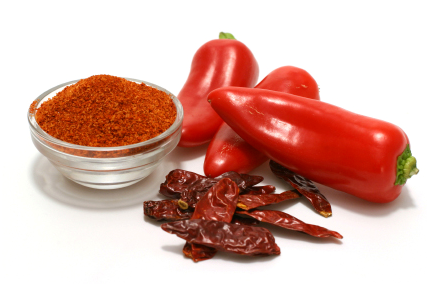 annuum") has been used as a superb culinary spice for centuries and may be the most valuable medicinal herb in the entire plant kingdom for many of the reasons mentioned above!
High in vitamins A, C, B complex, calcium, and potassium, studies have shown that cayenne can rebuild the tissue in the stomach and the peristaltic action in the intestines. Moreover, cayenne acts as a catalyst and increases the effectiveness of other herbs and alternative cancer treatments.
Have you ever gone after the chips and salsa with gusto and then felt flushed while your nose started to run a little bit? Cayenne warms the body and stimulates the release of mucus from the respiratory passages. If you've ever eaten a fresh hot pepper, you know it clears the sinuses and causes sweating.
Cayenne peppers raise the body temperature as it stimulates circulation and blood flow to the skin. Herbs that promote fever and sweating are considered to have a diaphoretic (sweat-inducing) action which helps reduce fever and relieves the congestion of colds and sinusitis.
The active ingredient in cayenne is called capsaicin and in 2004, Dr. Sanjay K. Srivastava and colleagues (University of Pittsburgh School of Medicine) treated pancreatic cells with capsaicin. They found that it disrupted mitochondrial function and induced apoptosis (programmed cell death) in cancerous cells without affecting normal pancreatic cells!
The results of the study were published in the April 20, 2005, issue of Innovations Report, in which Dr. Srivastava stated:
Our results demonstrate that capsaicin is a potent anticancer agent, induces apoptosis in cancer cells and produces no significant damage to normal pancreatic cells, indicating its potential use as a novel chemotherapeutic agent for pancreatic cancer."
In an article published in Reuters on March 16, 2006, entitled, "Hot Pepper Kills Prostate Cancer Cells in Study," Dr. Soren Lehmann of the Cedars-Sinai Medical Center and the UCLA School of Medicine asserted:
Capsaicin had a profound anti-proliferative effect on human prostate cancer cells in culture. It caused 80% of the prostate cancer cells growing in mice to commit suicide in a process known as apoptosis."
Researchers in Japan have also shown that cayenne pepper can dramatically slow the development of prostate tumors, and is an excellent addition to alternative cancer treatment for this type of cancer.
And if cayenne's cancer-fighting capabilities weren't enough, its effects upon the venous structure and heart are nothing short of miraculous. Cayenne is incredibly nourishing to the heart and has been known to stop heart attacks within 30 seconds.  If you want something in your first aid kit for a heart attack, carry cayenne tincture.
According to Dr. John R. Christopher,
In 35 years of practice, and working with the people and teaching, I have never on house calls lost one heart attack patient and the reason is, whenever I go in (if they are still breathing) I pour down them a cup of cayenne tea (a teaspoon of cayenne in a cup of hot water) and within minutes they are up and around."
In addition to being a welcome addition, there's also evidence to suggest that cayenne may be useful in the treatment of obesity. Results of one trial showed that consumption of 10 grams of cayenne pepper with meals helped to reduce appetite, while results of another revealed that cayenne increases the metabolism of dietary fats. Lastly, herbalists from centuries past would pour cayenne pepper directly on fresh wounds in order to sterilize and stop bleeding.
Many of us (over 90%) have worms or different parasites in our systems. One simple way to get rid of them is to have a "cayenne drink" daily. Fill up a glass with water or juice and then add 1/4 tsp of cayenne pepper. Stir it up and then "down the hatch." Yes, it's a bit spicy, but you'll get used to it.
As you can see, the amazing curative powers of cayenne are almost mind-boggling. Clearly, it is  a "wonder herb" that has scientifically proven its worth! According to Dr. Richard Schulze,
If you master only one herb in your life, master cayenne pepper. It is more powerful than any other."
On a personal note, I take cayenne pepper every day as part of my nutritional regimen and a "preventative" cancer treatment. I also keep a cayenne tincture in the house and in both cars… just in case!
Hopefully this provides you with a good overview of the many amazing medicinal uses of cayenne and you put this information to good use.
Please leave your comments below and share this article with loved ones. It could even save a life.
Editor's Note: This article was initially published in July 2019 and was updated in March 2021.
Looking for natural ways to beat cancer? Get over 140 "hidden" cancer-fighting protocols!

Ty and Charlene have been on this mission together to reach as many people around the world with the truth that saves lives as they can, and
they need your help!
As you know, they are being censored with many other truth tellers.Please support their mission by
sharing this article
! Next, you can support them by going to
www.thetruthaboutcancer.com
and
signing up
for their FREE Newsletter!Also,
join Ty & Charlene
on Alt Social Media platforms where the TRUTH is allowed and join the discussion there!
Follow, Subscribe, & SHARE: