Stress, depression, and management of side effects during cancer treatment are the main reasons that many cancer patients opt for home care service when recovering at home. They prefer the safety of their own homes where they can enjoy the comfort of familiar surroundings as well as the support of family and friends. When a patient chooses to recover at home, the team that cares for them consists of case managers, nurses, physical therapists, doctors, and the patient's family.
Although home care may be emotionally worthwhile for patients, it can be draining – both physically and mentally – on family and friends.
The strain of caring for a chronically ill patient has been shown to result in major depression, severe anxiety, and even post-traumatic stress disorder (PTSD). Family members must cope with many drastic changes related to the disease. However, bonds with the patient can also be strengthened.
Home care staff will utilize on-site medical equipment, assist during visits from other medical personnel – such as physical therapists, prepare patient meals, oversee personal hygiene, and administer prescribed medication.
Types of Home Care Service
1. Acute Home Care: The goal of this service is to teach the patient and family about essential care until the patient is able to manage their recovery independently.
2. Long-Term Home Health Agency: This type of agency monitors the patient for a fixed number of hours per week. They assist with any changes or side effects of cancer treatments as well as other health issues.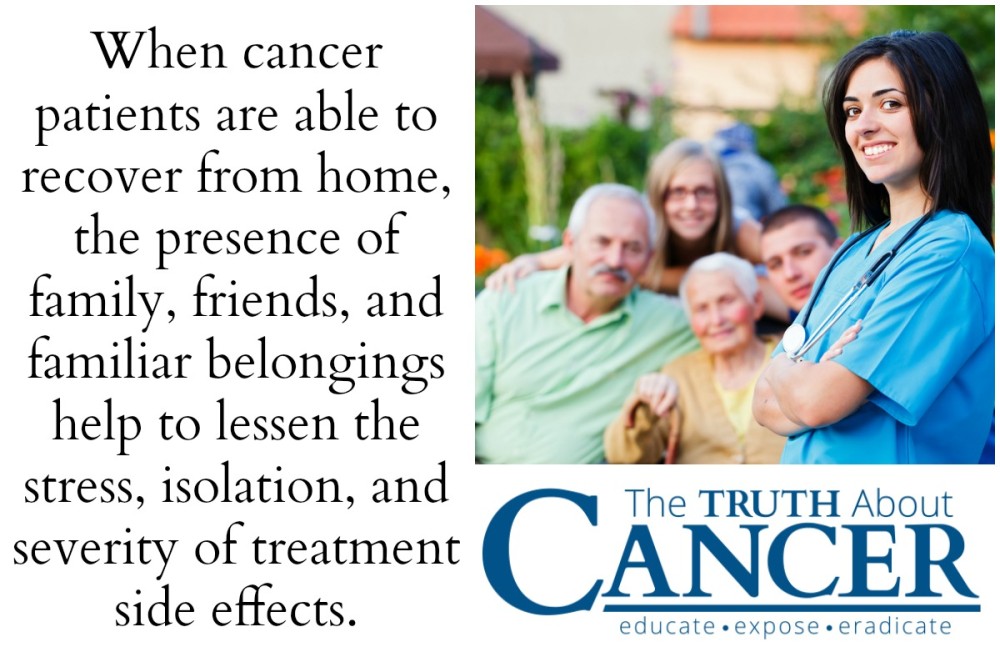 Insurance and Financial Concerns to Consider
Even if you possess health insurance, home care can quickly become a financial burden.
There may be agencies that can assist with financial relief from a private or public source. The government-sponsored health programs such as Medicaid, Older American Act, and Medicare may provide financial support to cover home care service if the cancer patient is qualified.
Medicare is under the Centers for Medicare & Medicaid Services (CMS) and provides support for the disabled and elderly. If the cancer patient is qualified, Medicare may cover or reimburse some or all of the expenses related to home care service. Medicaid also supports cancer patients but coverage of the everyday expenditures differs from state to state. Consult your insurance provider to determine if they carry partial or full coverage for home care.
Since there are many home healthcare agencies, you need to gather as much information as possible to find the right provider for you.
Private Care
A private caregiver is another option for the patient who wishes to recover at home. If it is a person you know and trust, you should still put a contract in place to protect all parties.
Hiring an individual you do not know and who is not recommended by a doctor or healthcare agency should be approached with caution. Applicable screening – including a criminal background check – should be done. You may have to purchase additional insurance and pay their employment taxes.
Cancer patients need all the support possible to endure cancer treatments, remain positive about their recovery, and beat the disease. For many, being at home among family could greatly affect the welfare – and eventual outcome – of their specific case.
Patients and family considering home care must ask questions for a full understanding of what this option entails. The patient's healthcare provider should be able to provide information regarding what is best for the well-being of the patient as well as a list of reputable home care organizations. Details of the patient's specific case may make this option impossible.